TACOMA, WASH – In an effort to build more sustainable golf footwear, TRUE linkswear announces the launch of the TRUE ECO Knit. In leu of using virgin materials, TRUE has opted to utilize 100% post-consumer recycled yarn in the upper of the shoe. In addition to this sustainable approach, TRUE is shopping the ECO Knit pairs in a reusable shoe bag that can be repurposed as a shag bag, tote, or locker organizer.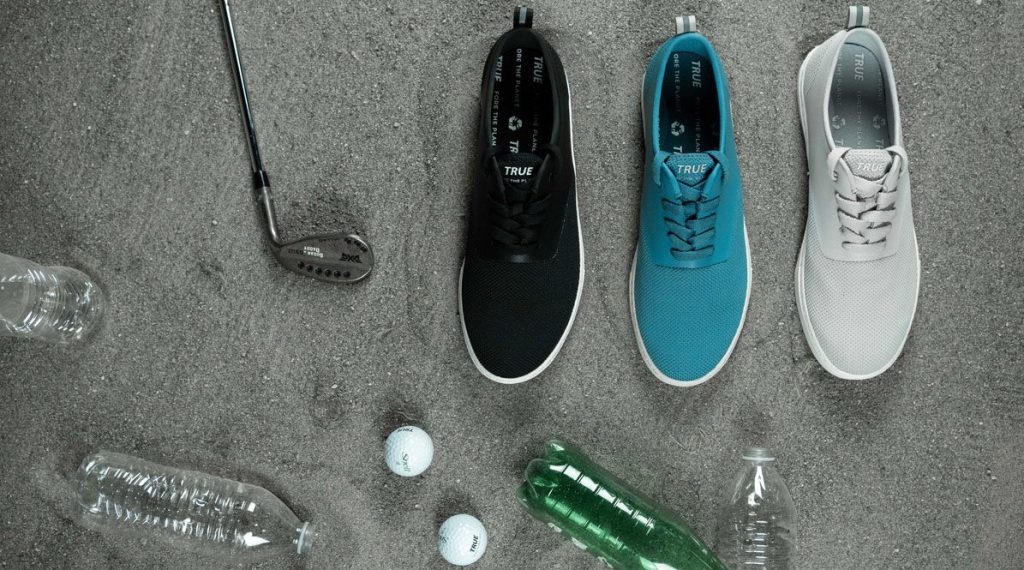 Years into their initiative to find more responsible, sustainable practices, TRUE "Hopes the TRUE ECO Knit will spark a change in the way both consumers and manufacturers think about buying and building golf footwear". Jason Moore, TRUE President | Partner states, "Making a lasting change is going to require industry-wide collaboration, consensus, and an understanding of the responsibility placed in your hands." TRUE is hoping the ECO Knit's literal outside-the-box thinking can be a positive step towards sustainability the industry has been lacking.
After many test trials, TRUE opted for a 100% post-consumer recycled polyester yarn to weave a durable, airy, and comfortable knit upper. The sole is balanced, stable, and provides ample rubber tread for the links and beyond. The sleek and modern design make the lightweight ECO Knit the perfect shoe to wear on the links and straight into your everyday routine.
It was crucial for TRUE to keep the ECO Knit both accessible and sustainable to drive positive change. The ECO Knit is available in three colors; Obsidian Black, Stone Grey, and Tropic Blue – all of which are available for purchase at https://pan-west.myshopify.com