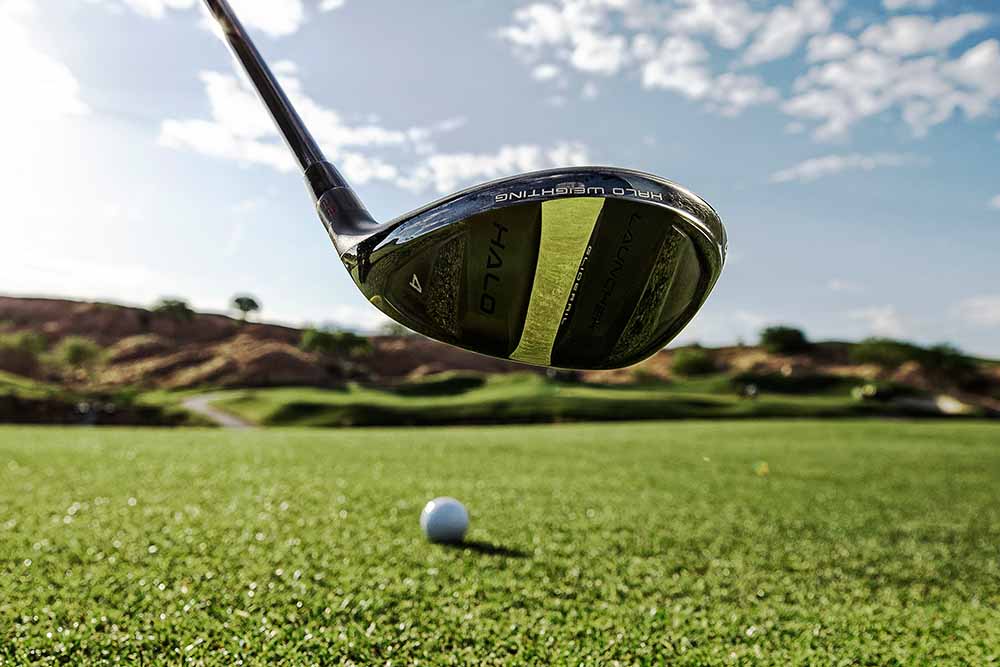 The Launcher Halo returns, offering a versatile scoring club designed for any situation. Featuring new Gliderail Technology, the Launcher Halo is optimized for better turf interaction from the toughest of lies.
"We all hit it in the rough and find ourselves in difficult positions out on the course," said Lionel Caron, President Continental Europe. "And it's those tough places that add big numbers to our scorecards. The new Launcher Halo helps us not only get out of those tough spots, but helps us excel from them and get into scoring position. It's so much more than a typical hybrid."
While the Gliderails provide optimal speed retention, the enhanced HiBore Crown pushes the center of gravity low and deep for a low spin, high launch ball flight. Halo Weighting shifts more weight to the perimeter for increased MOI and better overall forgiveness.
A new variable face insert, utilizing HT1770M steel, allows the Launcher Halo to provide improved ball speeds for more distance, even on off-center strikes.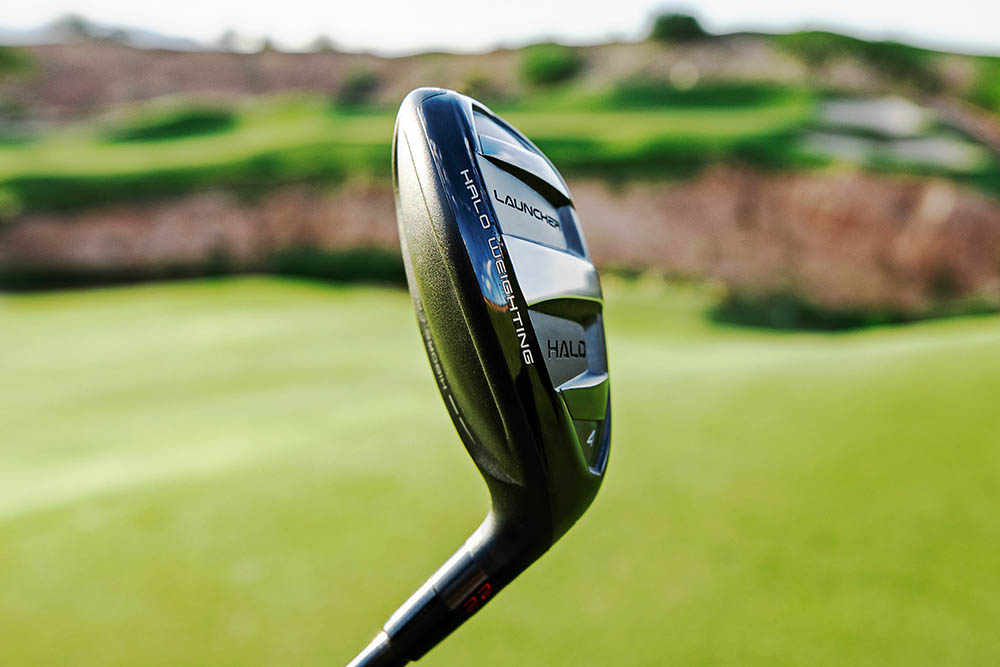 Key Innovations Inside the Launcher Halo:
Gliderails: Featuring a set of three rails, the leading edge and sole geometries are optimized for improved turf interaction and speed retention.


HiBore Crown: The redesigned HiBore Crown enables a lower CG position, promoting that ideal low spin, high launch ball flight.


High Strength Steel Face: Constructed using high strength steel, the variable face insert provides higher COR over a larger impact area leading to increased ball speeds and distance.