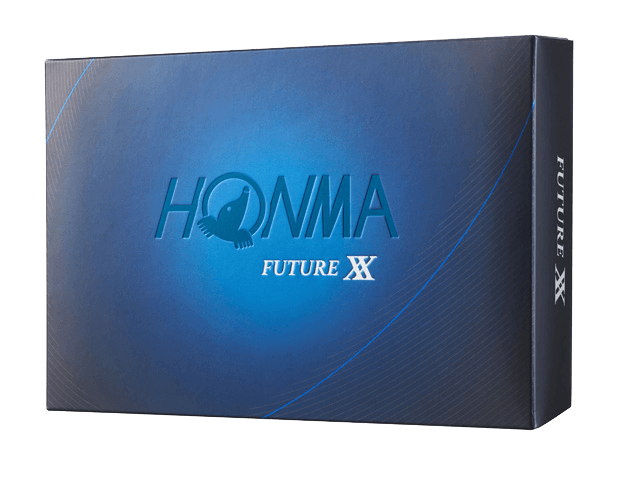 The Japanese company of premium golf equipment is here, ready to create a change in the golf ball, specifically in the concepts of distance and spin. Honma Golf has called it 'FUTURE' to reflect the better scores golfers expect when they play it in the future. And the 'XX' immediately following FUTURE refers to the distance and the six-piece layering of this ball.
Its superior performance is marked by three factors:
1) Its conception of 6 layers for inner and outer rigid construction;
2) It offers the ideal balance between low driver spin and enhanced greenside performance around the green; and
3) its unique dimple pattern is designed for a high and penetrating flight.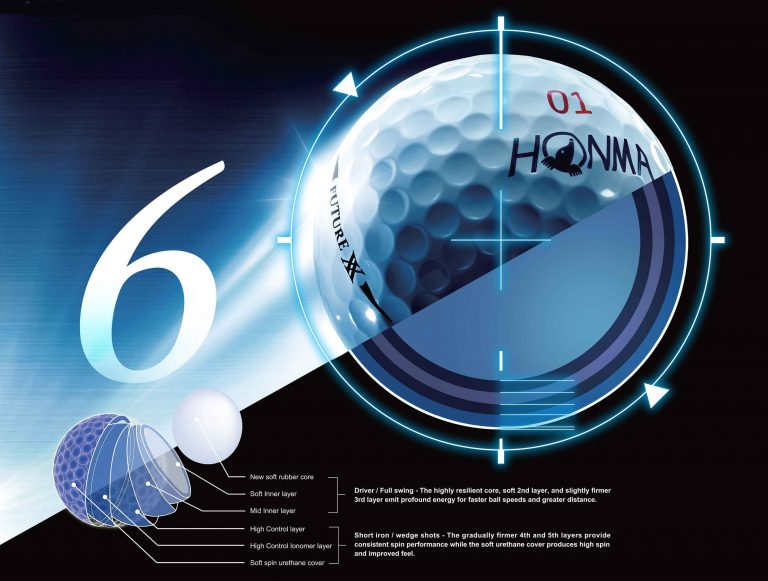 The first to third layers of the internal section have been designed with the driver in mind for full swing shots. These consist of a highly resilient core, a soft second layer, and a slightly firmer third layer, which combined emit profound energy for faster ball speeds and greater distance.
In the second inner section, the fourth and fifth layers are gradually firmer to provide consistent spin performance, while the soft urethane cover produces a high spin and an improved feel. These three intervene mainly in the performance with short irons and wedges.
The sixth layer is the thin cover, which offers a very soft feel while chipping. The cast urethane cover makes the ball's improved spin performance remarkable. It has a 326 dimple pattern of the same size, which reduces air resistance, creating an excellent, high and penetrating flight.