Sun Mountain is introducing brand new bags and updated the top of every model in its stand and cart bag range for 2021.
The brand that introduced the first waterproof golf bag has developed its latest bag tops to be more ergonomic in design to help golfers access their clubs more efficiently and ensure manoeuvring the bag on and off carts is a simple task.
Designed for serious golfers, the extensive range includes a total of 25 feature-packed products for the 2021 season to ensure golfers can confidently take to the fairways even in the harshest weather conditions and reduce the hassle of transporting golf luggage.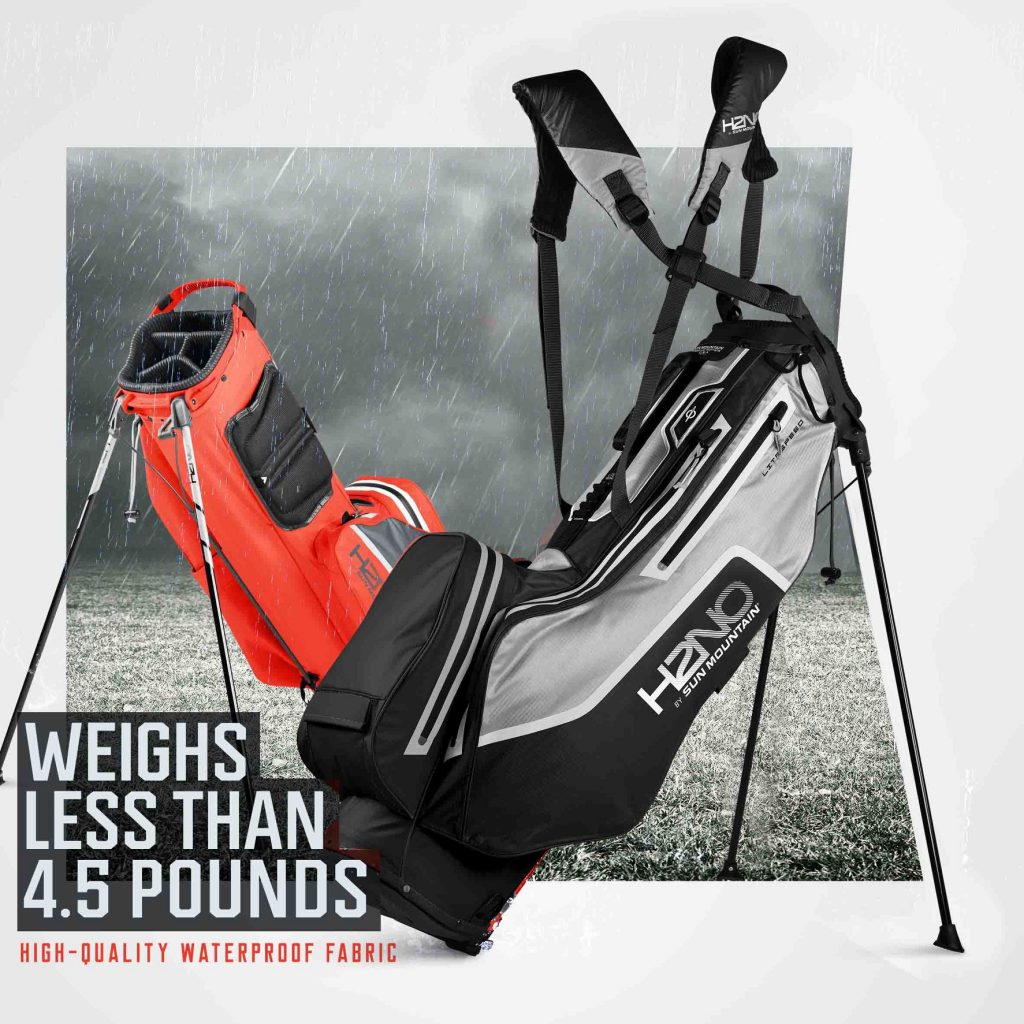 H2NO LiteSpeed Stand Bag
Spearheading the fully waterproof popular H2NO range is the new Lite Speed Stand Bag. Weighing just 1.9kg, it features a 4-way, 8" top and six pockets that include a full-length clothing pocket; multiple accessories pockets; plus, an easily accessible beverage pouch. 
The adjustable X-Strap® Dual Strap System guarantees comfort and ease of use, with carry straps being attached to the top of the bag for a more balanced carry. Sturdy aluminium legs add stability and activate quickly, while a Velcro® leg lock system ensures seamless application on carts. 
"The H2NO Lite Speed bag is one of a number of fresh designs that we're excited to bring to the UK market this year," said Tony Fletcher, Brand Fusion UK Sales Manager. "Cutting-edge technology and striking looks merge perfectly in the 2021 range to ensure golfers have an impressive selection of premium Sun Mountain bags to choose from," he added.
H2NO Lite Cart Bag
Building on the success of our H2NO line, we developed the H2NO Lite Cart Bag. Constructed with the same waterproof technology as our rainwear, the H2NO bags have high-quality, water-resistant zippers and sealed seams, plus fabric with a waterproof treatment on both sides. The H2NO line is perfect for the golfer who doesn't let a little bit of rain spoil a round of golf.
The H2N0 Lite Cart Bag provides another option for golfers who play in demanding weather conditions. A spacious 14-way, 10.5" top – including a separate putter well – ensures a clean look. Seven easy-to-access forward facing pockets are lined with water-resistant zippers and sealed seams.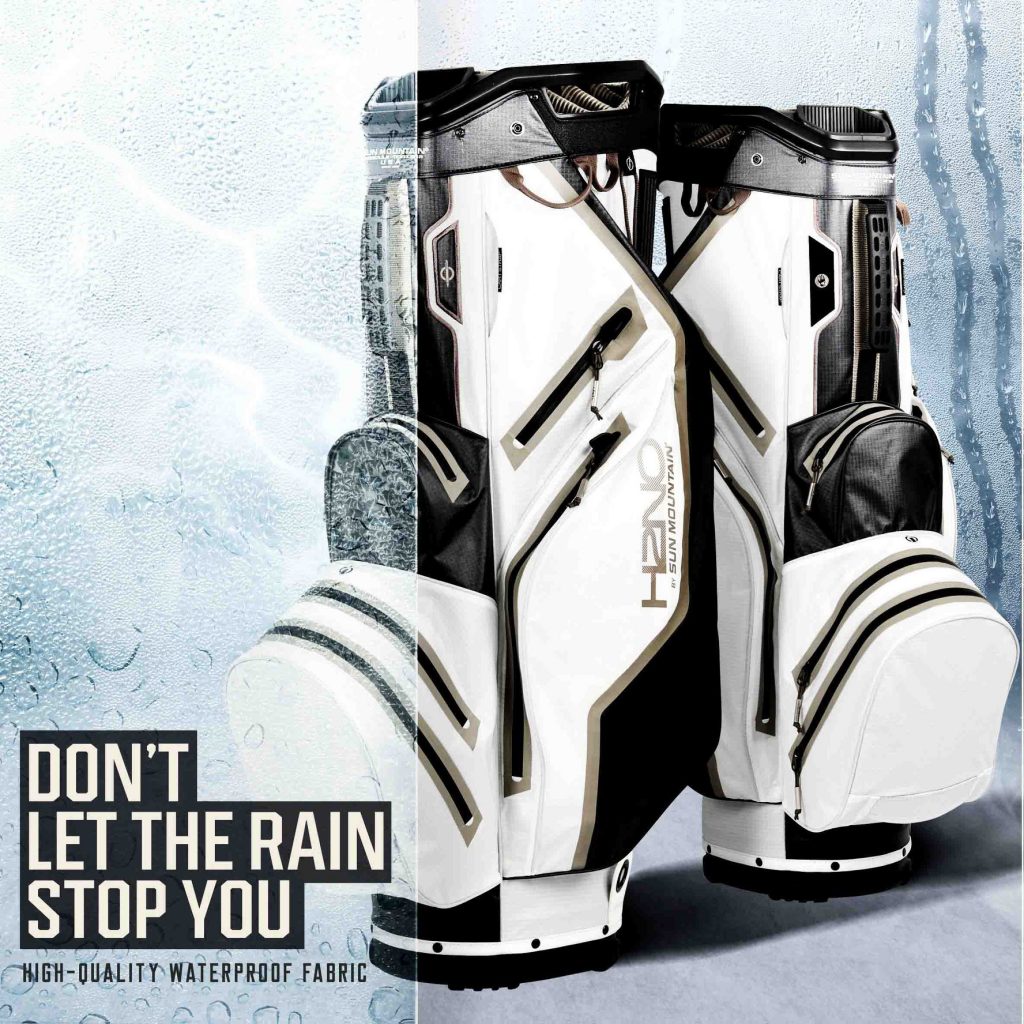 Sun Mountain has developed the water-resistant ECO-LITE bags in a bid to reduce harmful waste and offer golfers peace of mind, knowing that the fabric used in the design is made from recycled materials.
"We're thrilled to bring the first bag of its kind to the market that incorporates material made from recycled plastic bottles, while ensuring golfers can benefit from the premium features associated with top-selling Sun Mountain stand bags," said Tony Fletcher, Sales Manager of Brand Fusion International, which distributes the Sun Mountain products across Europe. "Innovation is at the core of the brand and we believe these pioneering ECO-LITE bags will prove popular with golfers looking for eco-friendly options." 

Eco-Lite Stand Bag
The fabric used in the Eco-Lite is made using recycled plastic bottles. Approximately twenty-five 20-oz bottles go into the material used in each bag. On top of which, Eco-Lite has many of the great features offered in our top-selling stand bags. It has 6 pockets, a roomy 9″ top and weighs under four pounds.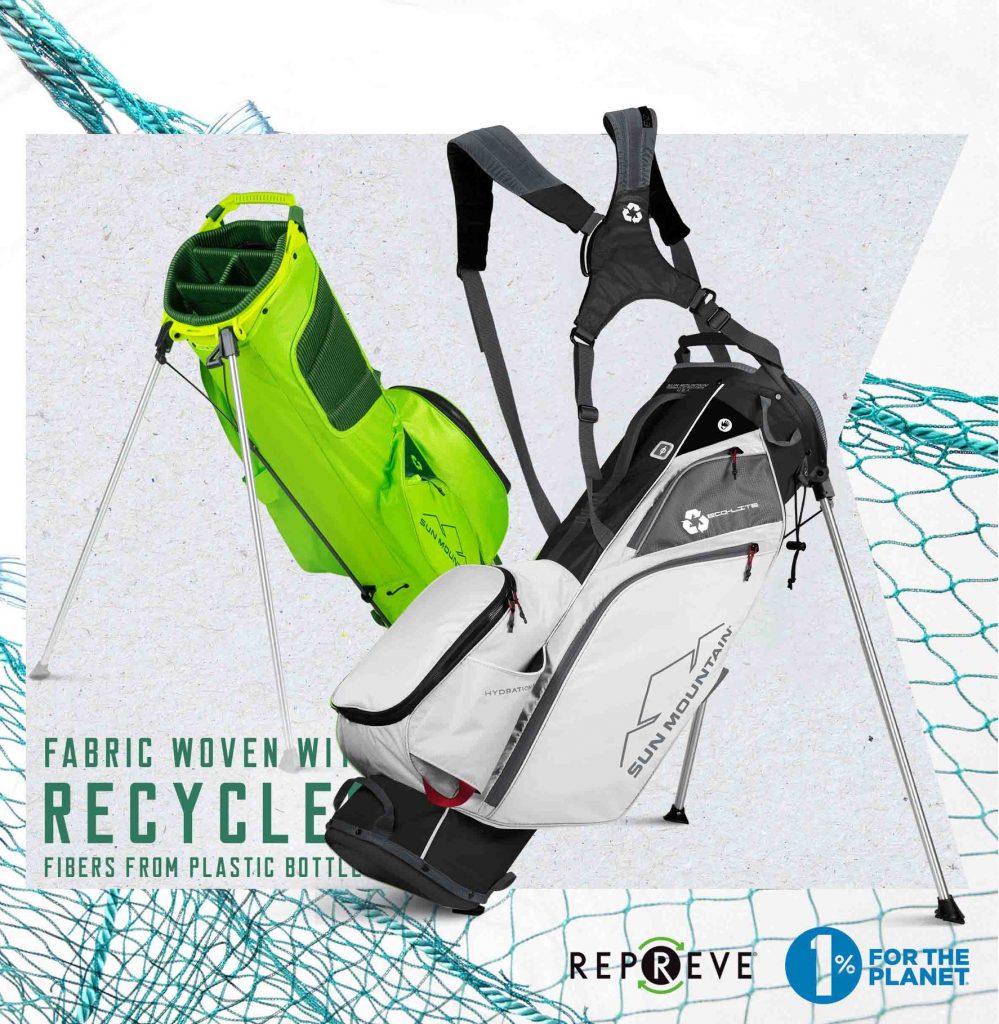 Eco-Lite Cart Bag
Using 30 recycled plastic bottles (20oz) to construct the water-resistant fabric, the ECO-LITE cart bag incorporates a 14-way divider and separate putter well, plus two utility handles to assist in moving the back on and off a cart. Among eight forward facing pockets, include a velour-lined valuables pocket and an insulated cooler pocket, while a pass-through strap system ensures a secure fit.