ORLANDO, Florida (April 14, 2018) – Volvik USA (volvik.com), a rapidly-growing, premium high-performance golf ball company, earned high marks on the 2018 Golf Digest Hot List with two new models. The Vivid Soft and Vivid Lite matte-finish golf balls received Silver ratings on Golf Digest's "Best New Golf Balls" Equipment list for this year.
"We are pleased that golfers are discovering the outstanding performance benefits of our new matte-finish Vivid Soft and Vivid Lite golf balls," said Don Shin, president of Volvik USA. "To have these models recognized on the 2018 Golf Digest Hot List is a confirmation of the enthusiastic welcome these balls are enjoying from golfers of every playing ability."
Golf Digest asked golfers to evaluate and rate golf balls for this year's Hot List during testing at Marriott's Grande Vista Resort, in Orlando, Fla. Included in the evaluation was ball performance on full and partial swings, chips and pitches.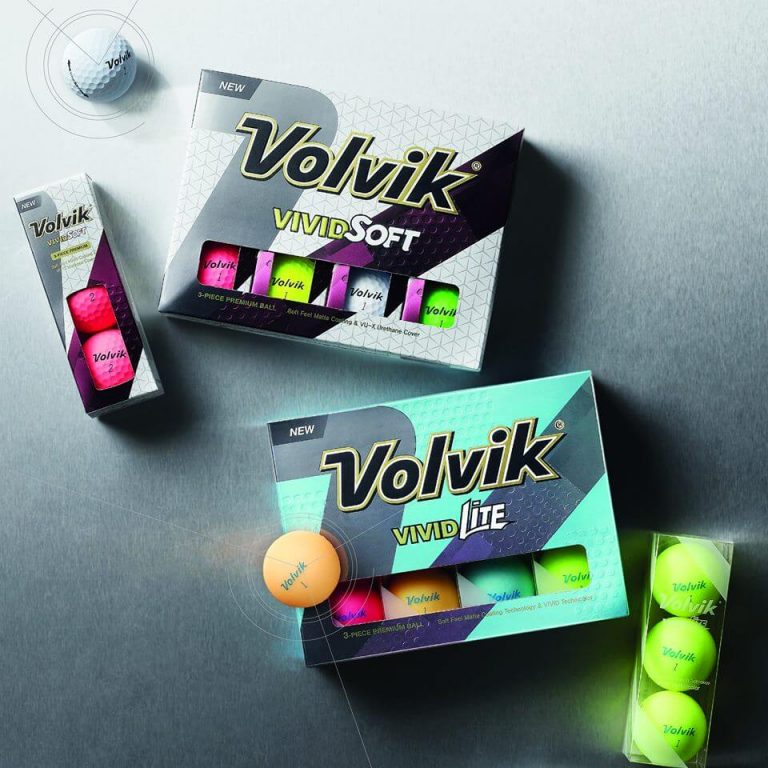 Volvik Vivid Soft
Volvik expanded its line of premium urethane-covered balls to include the matte-finish Vivid Soft, available in yellow, pink, green and white. Beyond the aesthetics, this lower compression model appeals to players with low to mid handicap ability and moderate swing speeds looking for more distance & accuracy off the tee and excellent greenside control.
Volvik Vivid Lite
The latest in Volvik's color-filled lineup of matte-finish balls features a revolutionary new product that is one gram lighter, creating higher ball flight and more carry distance for medium to high-handicap players with lower club head speed.
With an ever-increasing number of both tour and amateur players finding success with Volvik, the company continues to extend its recognition and presence throughout the golf industry.