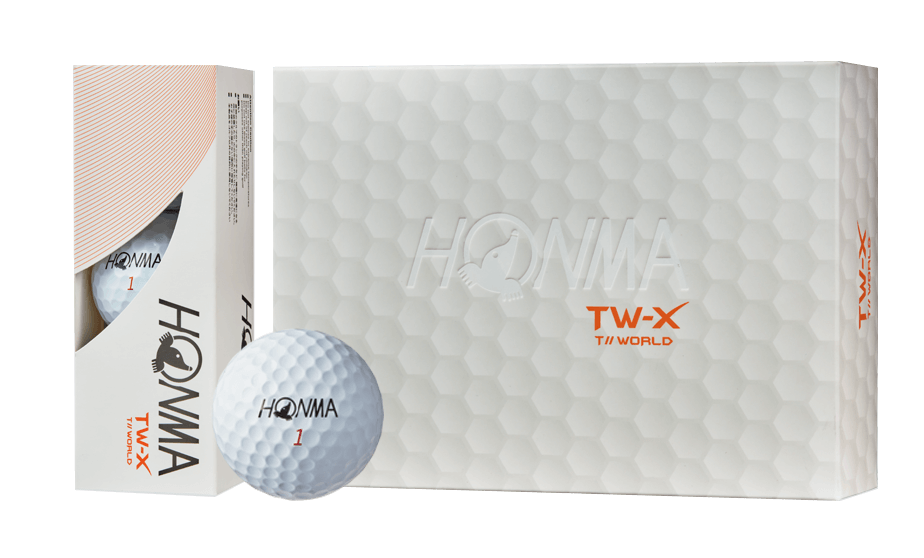 Honma Golf, the premium Japanese brand that recently signed world No.1 Justin Rose to use its clubs, is introducing a new golf ball to its extensive T//World range.
The Honma TW-X is a 3-piece urethane distance and spin ball aimed at golfers with swing speeds of around 90 mph. The high performance ball offers golfers improved feel and extraordinary distance for the 2019 season.
The new TW-X ball features the high initial velocity NC core, designed to produce greater ball speed as well as exceptional control. A newly developed high repulsion mid-layer inside the ball ensures low spin off the driver for extra distance off the tee.
The soft urethane cover on the TW-X ball provides extreme spin on greenside shots, so the golfer can commit to the demanding shots aimed towards the pin with confidence.
The 326-dimple pattern design provides the highly desirable low penetrating ball flight, which is ideal in windy conditions.