Carlsbad, CA — Honma Golf is pleased to debut the BERES Aizu and Black collections, the latest in the coveted BERES line of visually stunning and expertly crafted game-enhancing golf equipment. Promoting straighter, longer ball flight and increased ball speed, BERES clubs continue the proud heritage of past luxurious Honma lines, with two bold twists on clubhead aesthetics.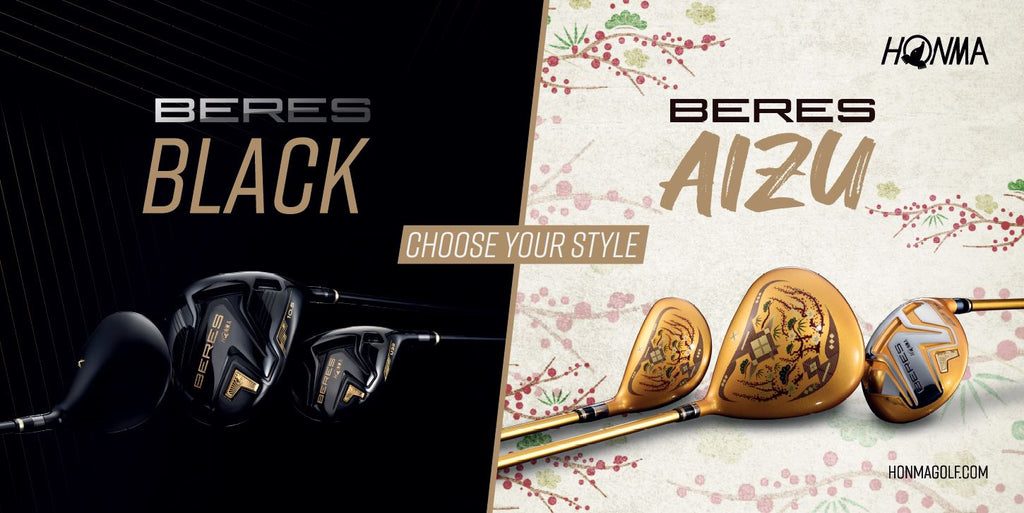 "This new line represents the latest breakthrough technology for golfers with moderate to modest swing speeds," says Janeann Lanning, COO of Honma North America. "BERES Aizu and Black allow golfers to make pure, stable swings with enhanced speed and powerful ball flight."

BERES Aizu ushers in the next chapter in a storied history of the very finest holistic craftsmanship, designed in collaboration with Japanese Aizu artisans. The line's incomparable beauty houses unmatched strength, innovation and performance.
Dating back to 1590, Aizu paintings represent Honma's Japanese heritage and tradition. With Aizu's signature red and ornate gold accents, BERES Aizu encompasses Takumi expertise as well as the industry's most technologically advanced construction in a golf club collection.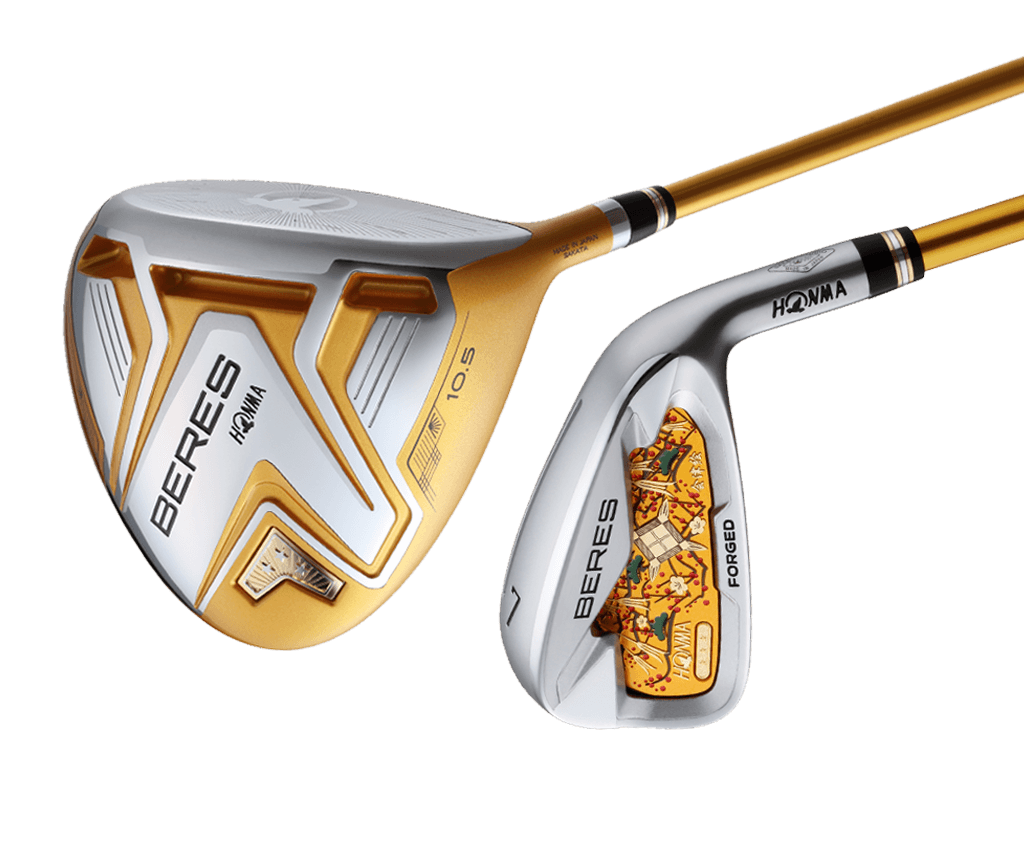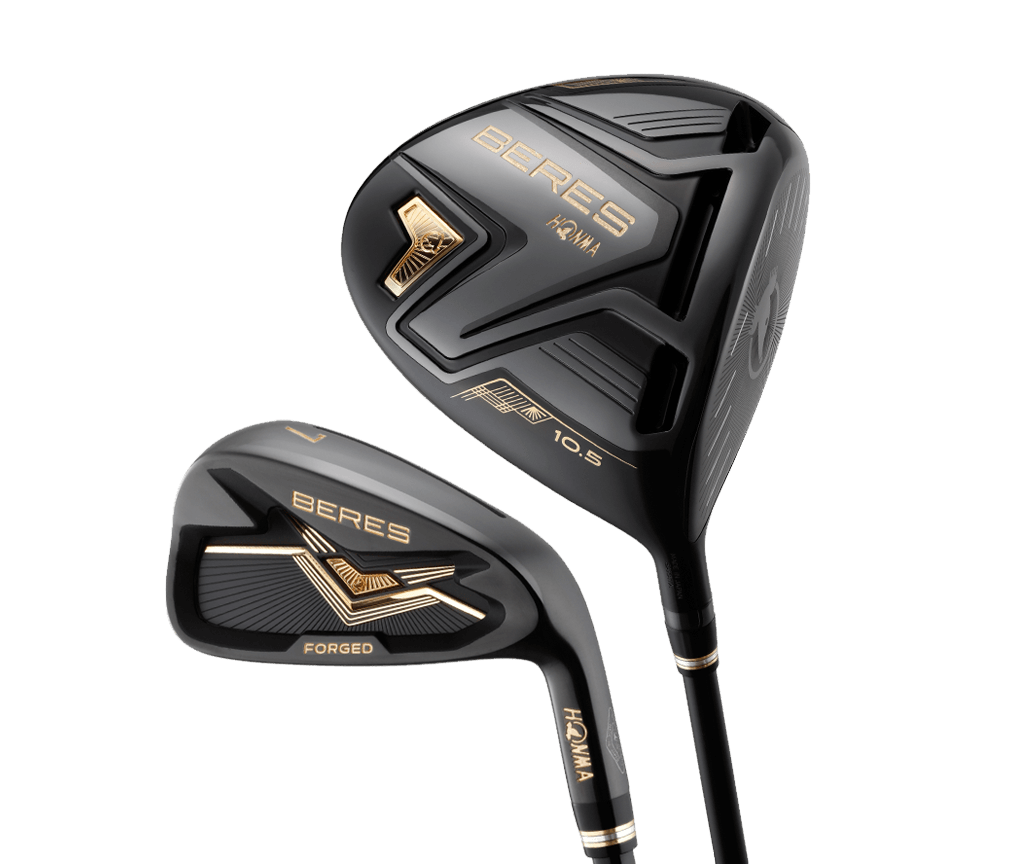 BERES Black offers sleek elegance that stands out on the course, plus Honma's timeless design. Its beautifully shaped drivers, fairway woods, hybrids and irons efficiently transfer energy and generate consistent ball flight. Each clubhead is coated with a jet-black PVD process for a striking finish.
"Aizu appeals to players with an artistic flair and respect for Japanese craftsmanship," says Honma's Lanning, "while Black brings a modern, refined look for players who value performance and style without compromise – perhaps attracting younger golfers who might never have previously tried BERES.
Driver, fairways, and hybrids. The Aizu and Black clubhead designs feature identical technology, the Aizu line also adheres to traditional BERES 2-to-5 Star grading, with more advanced shaft technology as the grades progress.
Each driver features triple sole slots and an L-Cup face for powerful initial ball speed. Optimal center of gravity (CG) design enables high trajectory, low spin, forgiveness, and distance. The draw bias helps correct fade tendencies associated with modest swing speeds.
The triple slots bend at impact and rebound to increase ball speed, even on mishits. And the L-CUP face produces high repulsion across the face, maintaining an elevated CT value by not needing to weld the face. An evolved radial Ti6-4 face expands the toe and heel's repulsive area, boosting mishit forgiveness. And anultra-low specific gravity titanium alloy, Ti811, thin-walled crown with varying thinness optimizes impact deflection.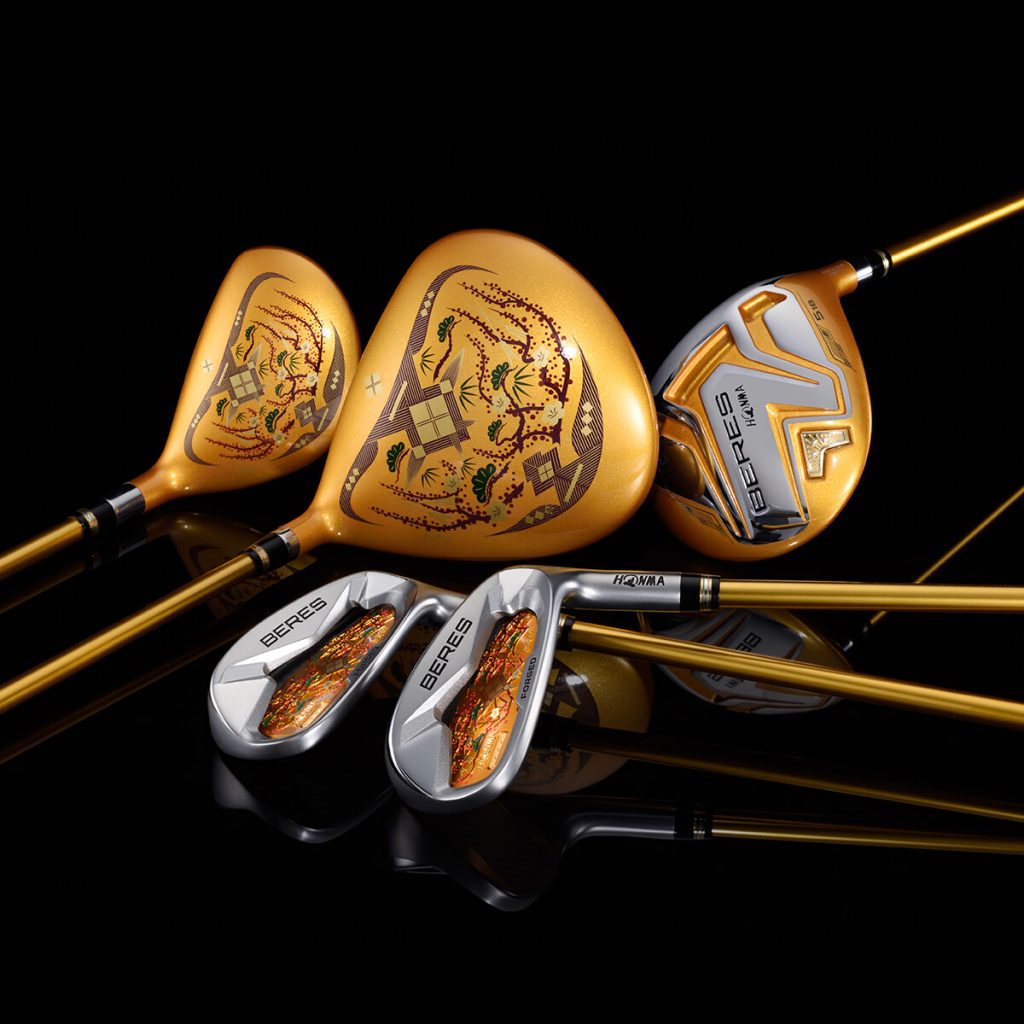 Honma BERES 08 Aizu – Men Collection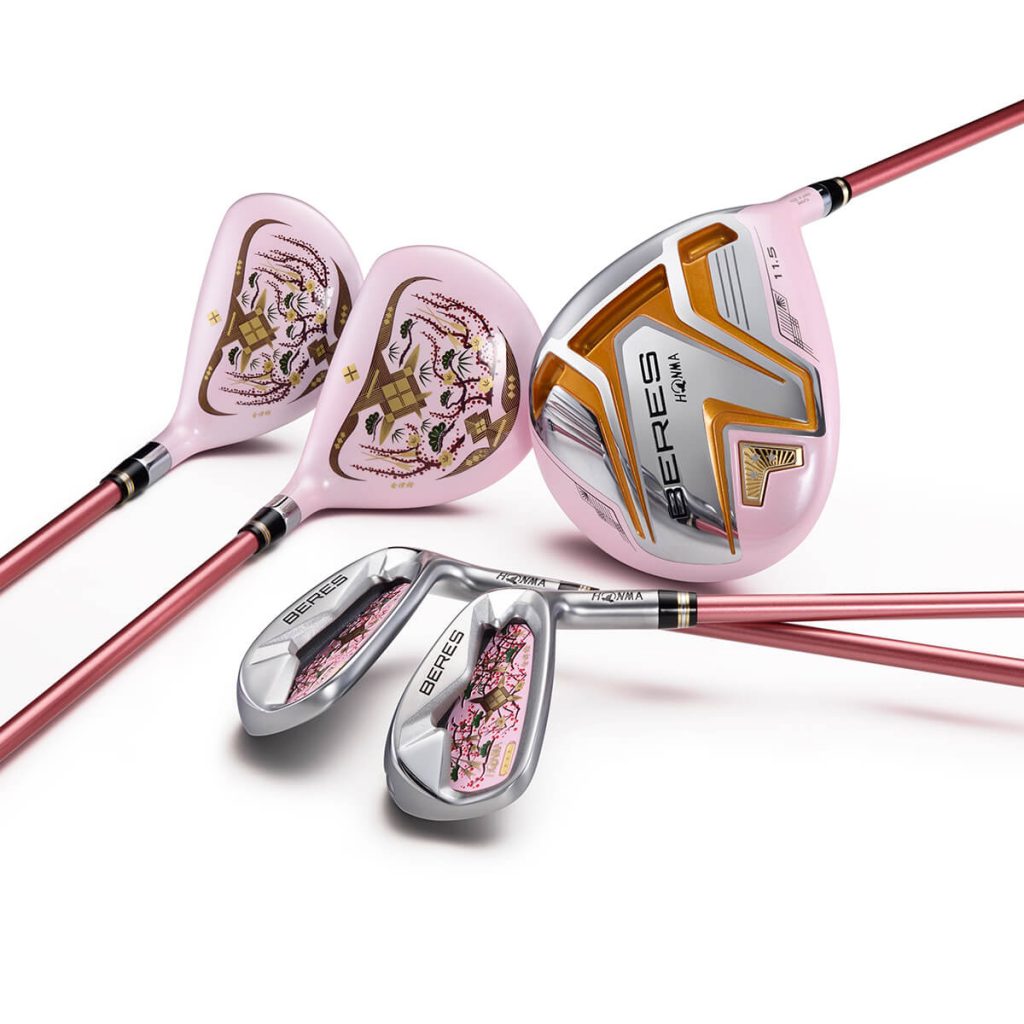 Honma BERES 08 Aizu – Ladies Collection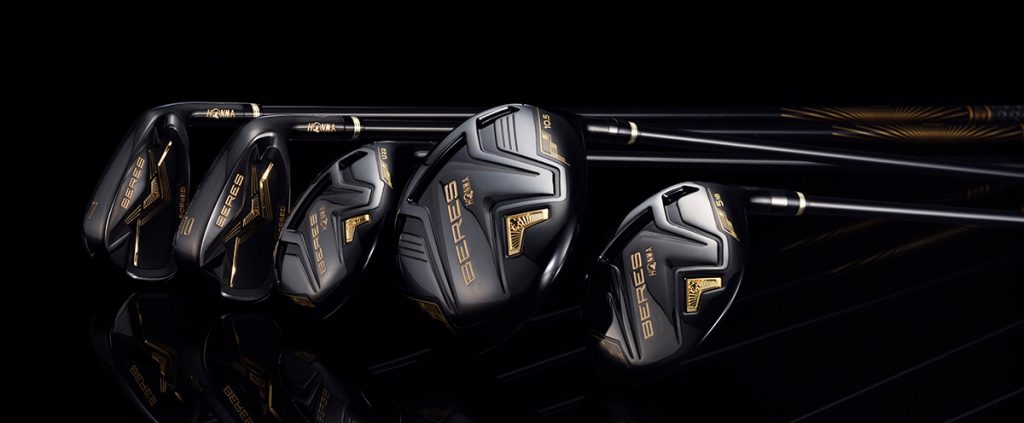 Honma BERES 08 – Black Collection
Fairway woods and hybrids also feature the new triple sole lot, thin crown, flexible face, and low-CG weight distribution designed independently for each head. Every wood offers unprecedented distance through ample speed, high launch, and easy-to-play draw-biased forgiveness.
Irons. Honma's Takumi sought to create a high trajectory ball flight with the irons, along with forgiveness and stability on every hit – even misses. A wide 3D L-Cup structure has a new ultra-thin face with vertical slits that improve the face insert strength – maximizing speed and forgiveness. Coupled with one external and two internal sole slots, plus a low-deep CG, the irons are easy to launch high with strong carry distance. An 8620 Forged Body delivers Honma's hallmark feel. The 5-9 irons feature an L-Cup two-piece structure; 10-iron-SW have a flat face two-piece structure.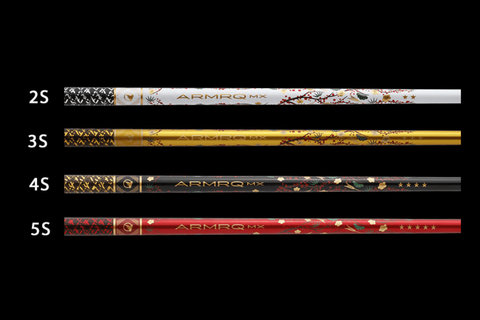 SHAFTS. For more than six decades, one of the hallmarks to Honma Golf's legacy as an industry-leading clubmaker is its holistic approach to creating every part of the golf club in Sakata, Japan. This includes the famously hand-rolled and meticulously constructed performance-driven shafts utilizing high strength lightweight materials reserved for applications in aerospace manufacturing. Like a sword used in fencing, the Honma shaft's flex but recover more quickly back to its original shape producing unprecedented stability and swing speed.