CARLSBAD, CALIFORNIA – Honma Golf, the leader in beautifully crafted performance golf equipment is pleased to introduce the 2022 T//World 757 line of premium Drivers, Fairway Woods, Hybrids, and Irons.
Created in Honma's renowned Sakata, Japan Design Studio, and paired with the hand-rolled VIZARD graphite shafts, the artfully designed TW757 line is set to make its way into the bags of Tour Professionals and aspiring players around the globe.

"We are extremely excited to get the long-awaited T//World 757 line in the hands of golfers across North America," says COO of Honma North America, Janeann Lanning. "It's a handsome product line loaded with performance-improving characteristics. The use of carbon in these two new driver models helps produce exceptional speed that's going to catch a lot of people's attention. And the three new iron models — built for mid to low handicappers — perform brilliantly in their respective categories."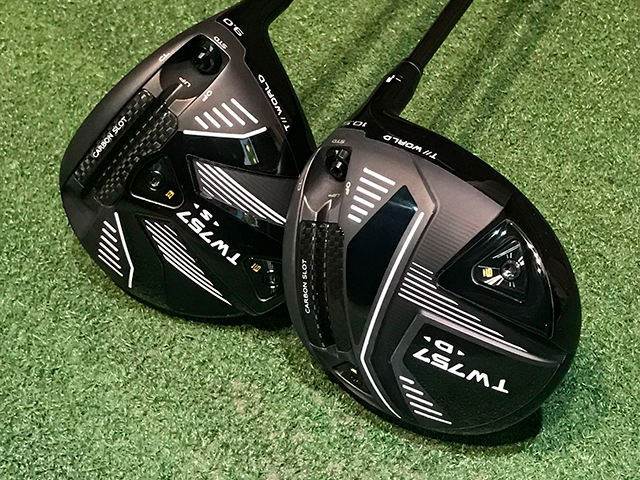 The TW757 Driver debuts a patent-pending "Carbon Slot" to activate and optimize the driver face at impact to deliver higher launch and lower spin to maximize distance and yielding unprecedented ball speed.
The 460CC D Driver offers two weight-ports in the sole for "Directional Control" and optimized launch and ball flight. The pear-shaped 450CC S Driver has two weight-ports in the front and back of the sole for "Spin and Stability" increasing MOI and providing optimal launch trajectory.
Both come in 9° and 10.5°, adjustable for loft and face-angle via Honma's P-SAT Sleeve and torque wrench.
Classically styled with a player approved compact footprint, the TW757 fairway woods and hybrids provide everything the player demands, and nothing they don't.
All models feature a sole slot for higher launch and added speed and are built with an SUS630 stainless steel body paired with a 455-carpenter steel face. These premium materials also support a new Vertical Slot Face Insert to more effectively manage both centered and mishit shots alike.
In the lower lofted models, the TW757 3-Wood features a carbon crown to save weight and to generate higher launch conditions. While a cup face insert design in the 3-Wood and #3 Utility also helps increase initial ball speed to help players get home in two.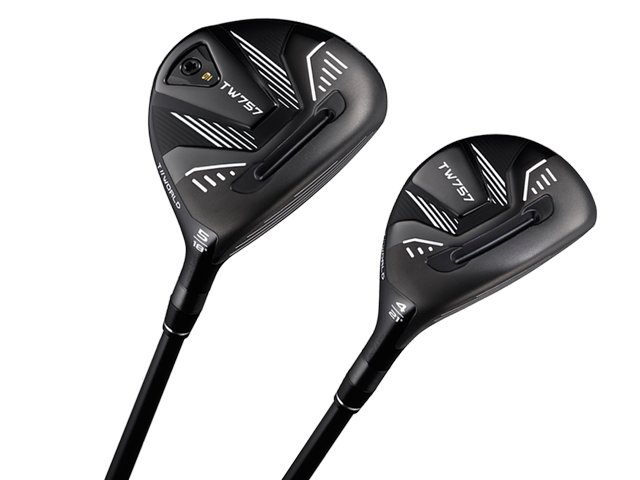 IRONS: Three tour-driven models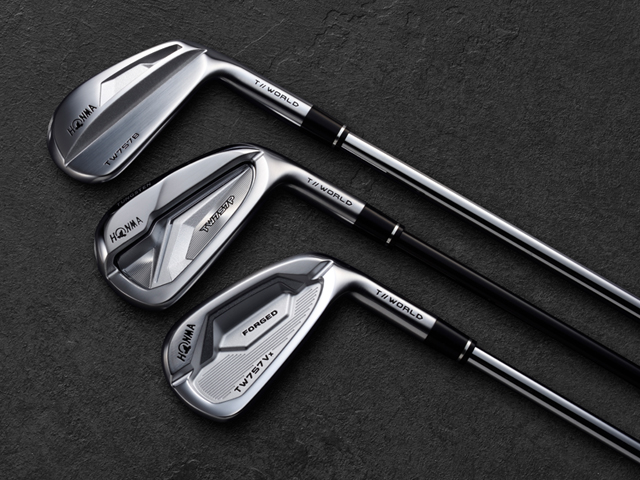 Multi-material TW757P Player's Distance irons suit players in pursuit of consistent distance and added control. An inlaid 12gr. Tungsten sole weight, with an undercut pocket cavity, creates a low-and-deep CG, for high trajectory despite strong, modern lofts.
Forged from the softest premium S20C carbon steel, is the TW757Vx Iron. A one-piece cavity back forging features a 7gr. Tungsten weight in the toe to pull the CG towards the dead-center of the face (#4-#8 iron) for consistency.
TW757B is Honma's advanced next-gen muscle back blade design. Featuring a thin top-line in a traditional-shaped blade, ideal CG placement is achieved by inserting a 7gr. Tungsten weight and resin insert into the toe (#3-#7 iron).
VIZARD SHAFTS, MADE IN JAPAN, SAKATA
To complement the standard VIZARD for 757 50 Shaft, Honma produces some of the very best shafts in the world for players looking to take their game to the next level through Sakata's world-renowned Custom Department. Produced in-house in Honma's Sakata factory to the industry's tightest tolerances, the VIZARD MA, MP, FZ and Platinum hold their own on professional tours around the world.
VIZARD MA is designed for High Trajectory and Mid Spin. Well suited for players who prefer a firmer handle or tend to have a descending attack angle or struggle to release the golf club, the VIZARD MA features Ni-Ti alloy for shape retention in the tip-section to allow for higher launch and easy release while still maintaining ample control. Offered in 40-, 50-, 60-, and 70-gram weight classes.
VIZARD MP is built for the player with a neutral delivery looking for a shaft offering High Launch and Low Spin in a smooth feeling shaft. This shaft's slight draw bias is achieved by extensive layering of ultra-high strength TORAYCA® T1100G materials to provide stability and feel in this popular custom shaft. Offered in 40-, 50-, 60-, and 70-gram weight classes.
VIZARD FZ was born to accommodate the strongest swings on tour and is now available to players around the world. The rigid tip-section of the FZ shaft is created by layering the high-strength and elastic TORAYCA M40X carbon fiber material in the tip area. This shaft creates a mid-launch condition and very low spin. Offered in 50-, 60-, and 70-gram weight classes.
VIZARD PT (Platinum) is an exciting new concept in ultra-premium custom shafts that helps players maximize clubhead speed. This shaft contains ultra-elastic carbon TORAYCA M40X in the bias layer for added tip reinforcement, and the ultra-high strength and elastic TORAYCA T1100G in all layers. This unique shaft features a stiff tip and butt section with very low torque, paired with an active mid-section to help increase swing speed. Offered in 40-, 50-, and 60-gr. weight classes in a single uniflex profile targeted at players with current clubhead speeds of 82–116 mph.