A lesser-known club manufacturer proves game-changing performance can be found where—and when—you least expect it.
There's an old adage about searching for love, which suggests that a budding romance will emerge when you least expect it. 
As it turns out, the same can be said for golf equipment. Don't worry, I'll explain.
On the final day of a media golf trip though Carlsbad, Calif., at the end of last year, a host set up an informal equipment demo on the range at La Costa. At the time, my bag was comprised of an iron set from another prominent club manufacturer—a set that, while a few years old, had treated me well over the years. In fact, those irons still treated me well. I willingly participated in the club demo, but mostly as a courtesy to the trip's host. I had no intentions—nor any desire—to replace the clubs in my bag.
Then I hit a few shots with Honma's 757 Vx 5-iron, and I began to fall in love.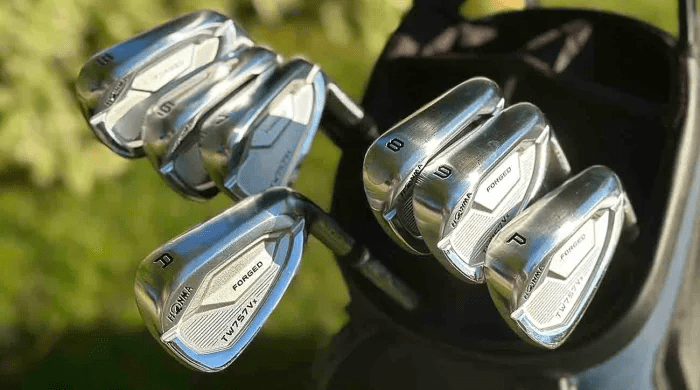 Years ago, I had been seduced by the soft, buttery feel of the forged irons in my bag, especially when I made center-face contact. From that moment, I was convinced that such a sensory experience was an exclusive byproduct of the brand. I understood that the majority of forged clubs on the market might deliver a soft feel, but surely these particular clubs, I thought, were different. A single swing with a Honma 757 Vx, however, proved me wrong.
With the 757 Vx in my hands, there was an easiness to my swing that I realized was missing with the existing irons in my bag. Especially after a full day of golf and multiple rounds played over consecutive days, the effort that was needed to get through a swing, to easily square up the face at contact, was noticeably less than what I was used to. In that moment, with a tired body and an achy back, such a distinction was a pleasant alternative, but I discovered the real benefit months later, when a set of 757 Vxs arrived in the mail and I could properly judge them against an even newer generation of the irons that had previously held my loyalty.
Initial impressions were counterintuitive. Equipped with a smaller clubhead (as measured from heel to toe), the Honma irons curiously inspired greater confidence. Forged from "S20C" soft carbon steel, they're light and easy to swing, making it much more likely that golfers will consistently replicate the transition at the top of the top of the swing, not to mention the club's path through impact. According to Honma, the irons deliver a "tour-approved address and sole profile," which is hard to argue. The top line of these clubs make them look a bit like blades, and certainly a lot like a muscleback, which they're not.
Instead, these one-piece cavity backs also feature 7 grams of tungsten weighting in the toe, which optimizes the clubs' center of gravity, their stability through the swing, and the trajectories of shots that are hit with them. Additionally, the irons are engineered with heel and toe weighting inside the cavity, which not only generates high launch windows but minimizes energy loss during off-center hits.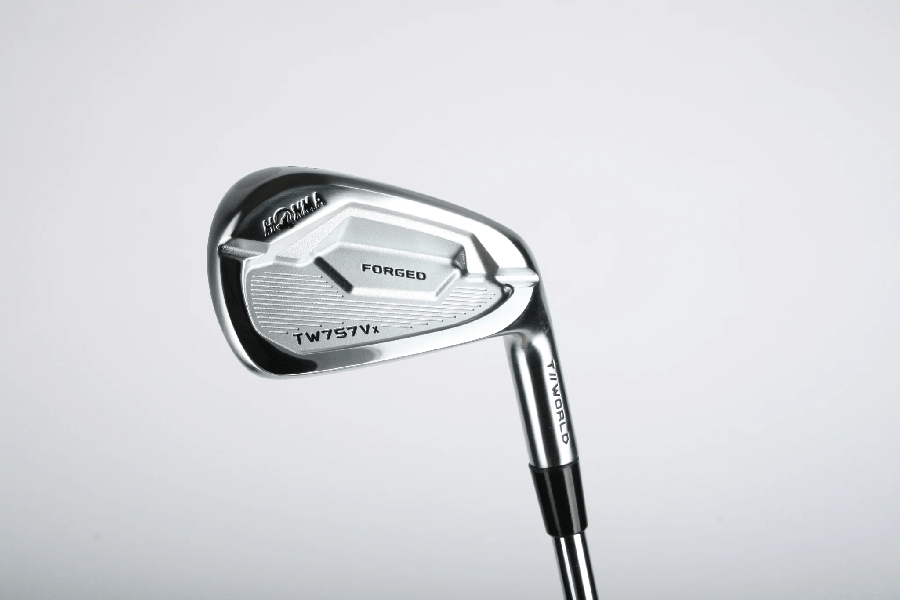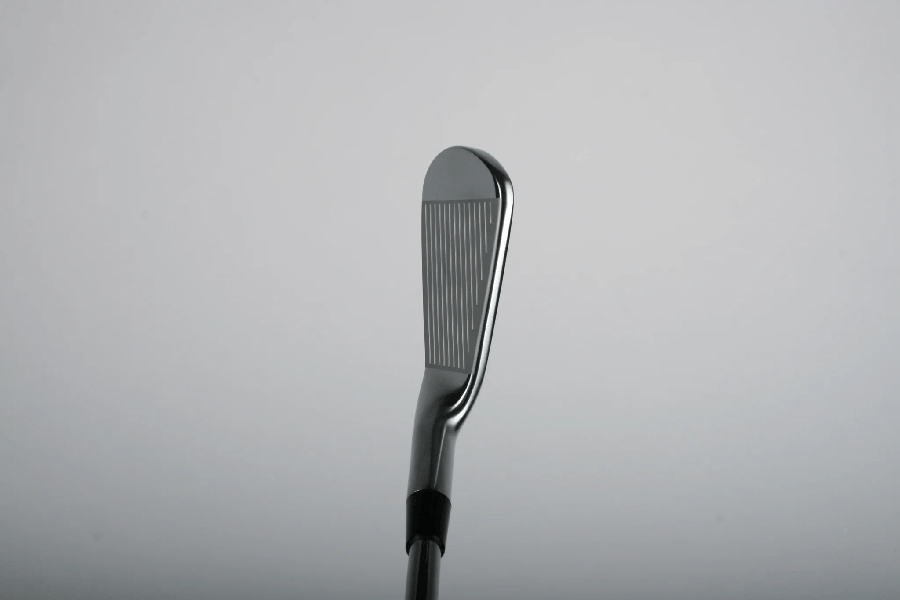 Now, for the compromise. Players who add these irons to their bag are likely sacrificing a modicum of distance. Much of this is due to design choices, rather than technology or engineering. In my case, two of the eight irons in the set (the 5-iron and 6-iron) feature lofts that are one degree weaker than the irons I previously carried in my bag. With the 6-iron, the difference was modest—about 5.5 yards of carry compared to my previous set of irons. The 5-iron, on the other hand, was more glaring: the Honma flew an average of 12 yards less. However, the handful of measured shots that I hit with the Honma were far more consistent in their distance than the five shots that I hit with my former clubs, which varied by as much as 16 yards. Furthermore, the Honma irons produced less roll out, which suggests that players are likely to hit more precise approach shots with them.
The aforementioned statement, in fact, is one that I can corroborate. Since making the switch and slotting the 757 Vx irons permanently into my golf bag at the beginning of May, I've increased my greens-in-regulation (GIR) by 5% compared to the average of all rounds that I played in 2022. Moreover, my average GIR percentage at a local course that I play somewhat frequently has spiked 15% compared to last year.
It should be noted that Honma's higher-lofted 757 Vx irons flew almost as far as my previous gamers. (We're talking no more than two yards of difference between them.) But in today's distance-obsessed golfing world, any clubs that don't bolster your length of the tee or from the fairway are bound to be cast off as lesser-than. Don't make that mistake with these Japanese forged irons. At the very least, they're worthy of your time to test them out.
Who knows, you may just fall in love.